Free Admission
Raw & Uncut Please Pass The Mic Talent Showcase
Win a $100 Cash Prize by winning over a crowd that shows No Mercy by telling all disliked acts to "Please Pass The Mic" which means exit the stage. The winner will be chosen by the loudest applause. That's right,  the judge is the audience.  
Rules:  
All acts when told to "Please Pass The Mic" MUST exit the stage. 
If the audience enjoys your act, you are allowed 3 minutes of stage time. 
Grand Prize $100.00
Wednesday May 25, 6PM-10PM
101 W. Ave I Lancaster CA. 93534
     6:00 PM - 8:00 PM  Open Mic (No Fee for Artists flexing their talents).
     8:30 PM - 10:00 PM Please Pass The Mic Talent Showcase Grand Prize $100.00
Artists Registration fee of $30.00 MUST be paid before May 24.
This is an 18+ Event, you WILL be required to show ID before entering.
Contact (661) 466-8174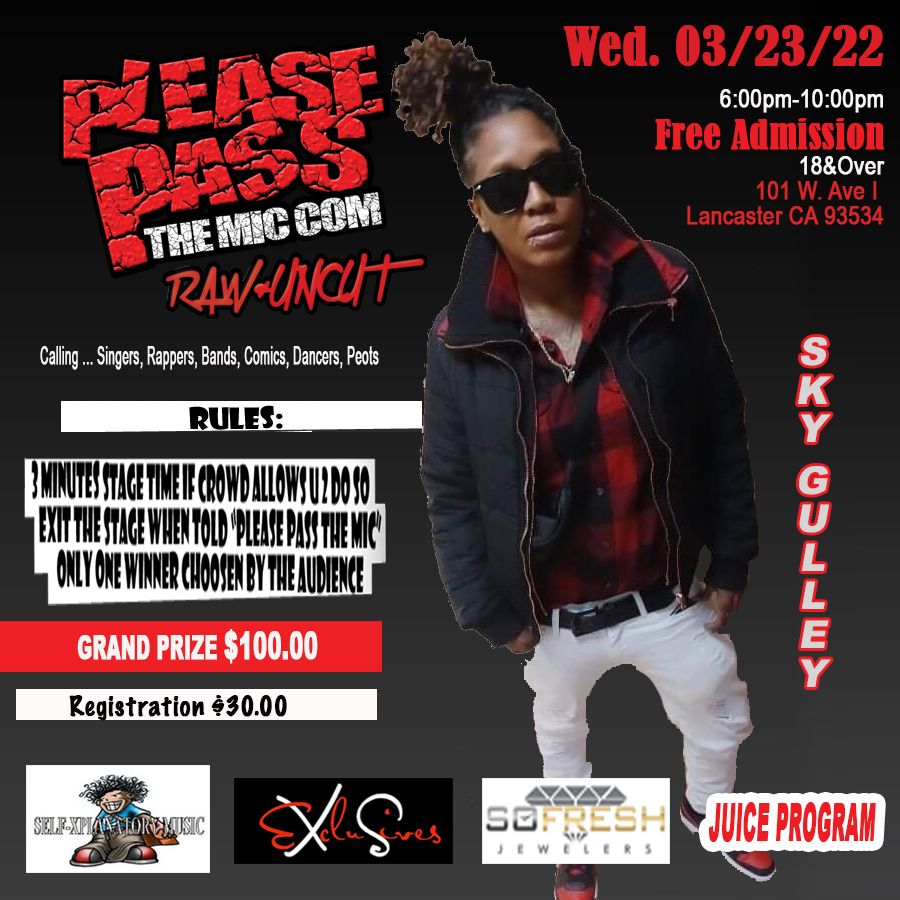 the Winner of the last wednseday Showcase 03/23/22
SKY GULLEY
Sky Gulley will be opening the show with her winning single, "So Exclusive". Don't miss out!